Panasonic R&D Center Suzhou Co., Ltd. (PRDCS) is the 49th company invested by Panasonic Group in China. The company's current research and development activities mainly involve home appliances, including hot and cold machine research and development centers, lighting development centers, etc. The company's office system has over 800 users and it hopes to improve the existing system, create an efficient data sharing platform, realize mobile office, and achieve efficient approval.
1、Asset Management Module The administrator can query the total budget and budget balance of the current year in the database, the status of payment application and reimbursement application will be displayed and the approval can be linked to the relevant project to show where the money goes.
2、Multi-system Integration The office system integrated with ERP, retail and asset management systems so that the data can be updated and shared, payment information, customer data and sales performance can be linked to provide basis for the leaders to make approval.
3、Knowledge Management Only permitted employees can view important information. In response to Panasonic's need for knowledge management, functions including document classification, knowledge retrieval, knowledge map would be developed for employees to search and view as needed.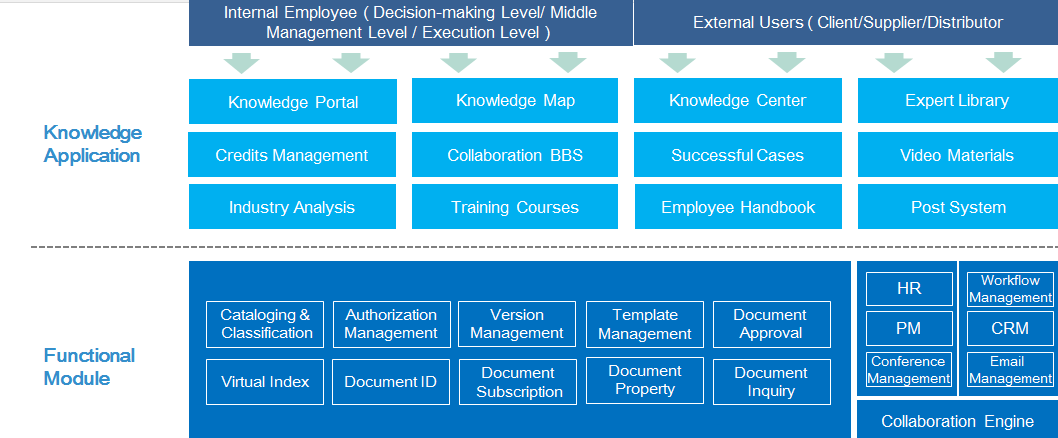 Weaver helped PRDCS to build an office platform of asset management, information portal and knowledge management that employees can access through PC and mobile phones. The upgraded system linked the money related approvals with the relevant projects and customers so as to standardized the approval workflow.