Edscha is a strategic development partner to the international automobile industry. Under the umbrella of the Spanish automotive supplier Gestamp, today Edscha serves almost all motor vehicle manufacturers with their products and know-how from 23 world locations with some 5,900 employees.
1、Create accounts for suppliers in the system.
2、Select the suppliers in the system for inquiry and separately notify each supplier.
3、After receiving the notification, suppliers can download the inquiry files with keeping the info confidential between suppliers.
4、System will automatically push all quotations to the purchasing staff after the deadline.
5、Buyers can inquire historical information in the quotation center by multiple conditions.
6、Notify suppliers after evaluation.
7、Display the inquiry and quotation state in the form and click the "state" icon, you can check the relevant workflow.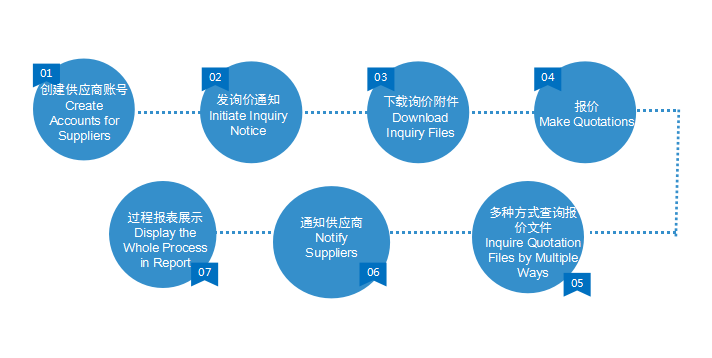 1、Help enterprises to purchase products at competitive prices.
2、Help to establish a fair quotation mechanism and fully mobilize the enthusiasm of suppliers.
3、Standardize the quotation process and improve procurement efficiency.