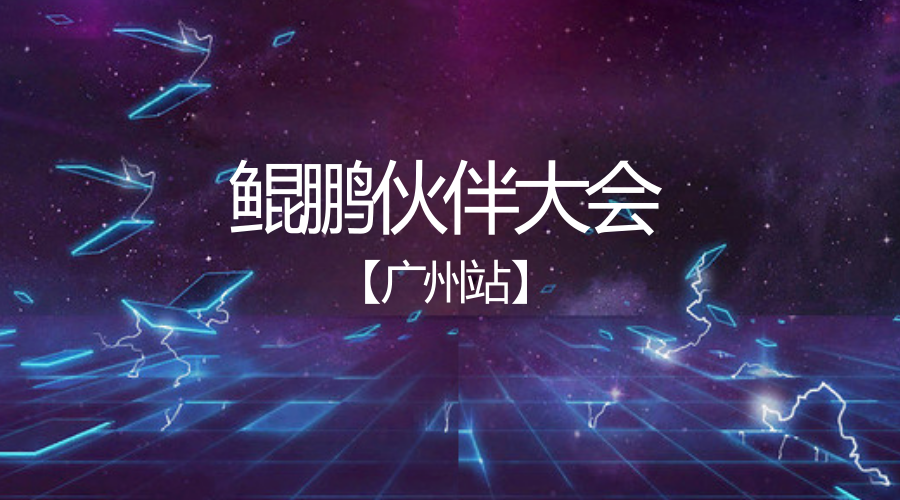 On 6th June, Weaver's Kun Peng Partner Conference held in Guangzhou together with nearly one thousand IT partners, they shared business opportunities, talked about OA, and worked hard for the popularity of mobile officing OA system.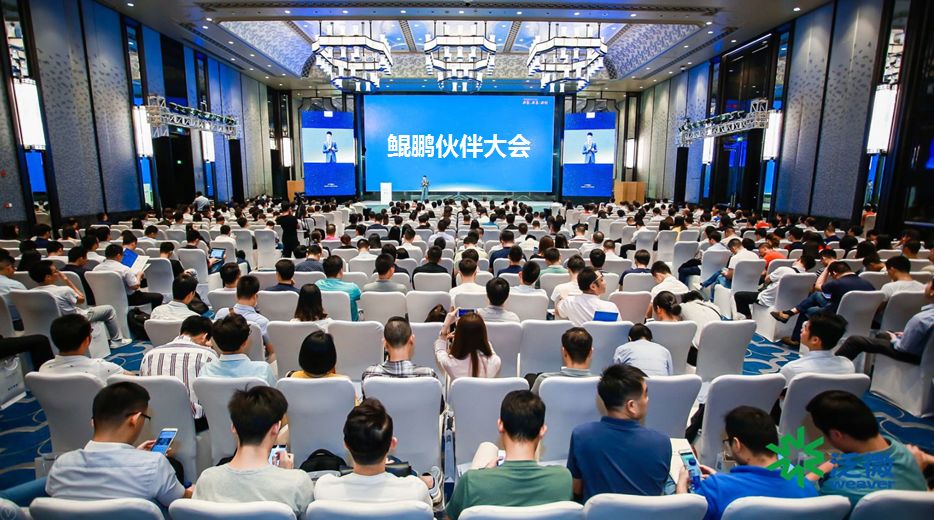 【Weaver's Kun Peng Partner Conference· Guangzhou】
As an international metropolis, Guangzhou is also the international business center, the first batch of open coastal cities, and the largest city in South China. A large number of outstanding IT companies and IT talents are rooted here, so the informatization needs are strong. Over the years, Weaver has served a large number of companies in Guangzhou, and has a strong partner foundation here. This time, We hope to take the Kun Peng Partner Conference as an opportunity to share rich customer resources and market opportunities with more capable, technical and willing IT partners, and unit join forces to expand and strengthen OA market as well as provide better collaborative management software for customers.
In the past three months, We held the Partner Conference in Shanghai, Chengdu, Wuhan, Beijing, Shenzhen, Nanjing and Hangzhou. This time, in the Ritz-Carlton Guangzhou, nearly one thousand partners attend the conference bringing unlimited resources and business opportunities::
Working Pattern: Brand + Billions Yuan of Incentives
Weaver first puts forward the cooperation pattern "platform support + incentive funds" and sets billions yuan of incentives to subsidize partners so as to let the channel partners to fully exert their values.
At the conference in Guangzhou, Weaver made a commitment: If you can introduce Weaver's public cloud product eteams to customers, 100% revenue of first year will be given to partners. At the same time, Weaver will also provide a complete signing support, including product training, brand support, pre-sales services, etc., to solve the troubles for partners so as to provide customers with better service.
Insist on Innovation to Provide Stable Products
Product is the key for the popularity of mobile officing.
eteams, the main product of Kung Peng Partner Program, is Weaver'scloud-based mobile officing product. After 7-year R&D and marketing, it is featured with easy registration and rich application scenarios, which can meet the needs of enterprises to collaborate anytime and anywhere.
Customers can use our system just after registration and without any other conditions. Whenever customers need e-teams, partners can send the registration page to the customer. After signing the contract, the partner can obtain the supporting fund from Weaver.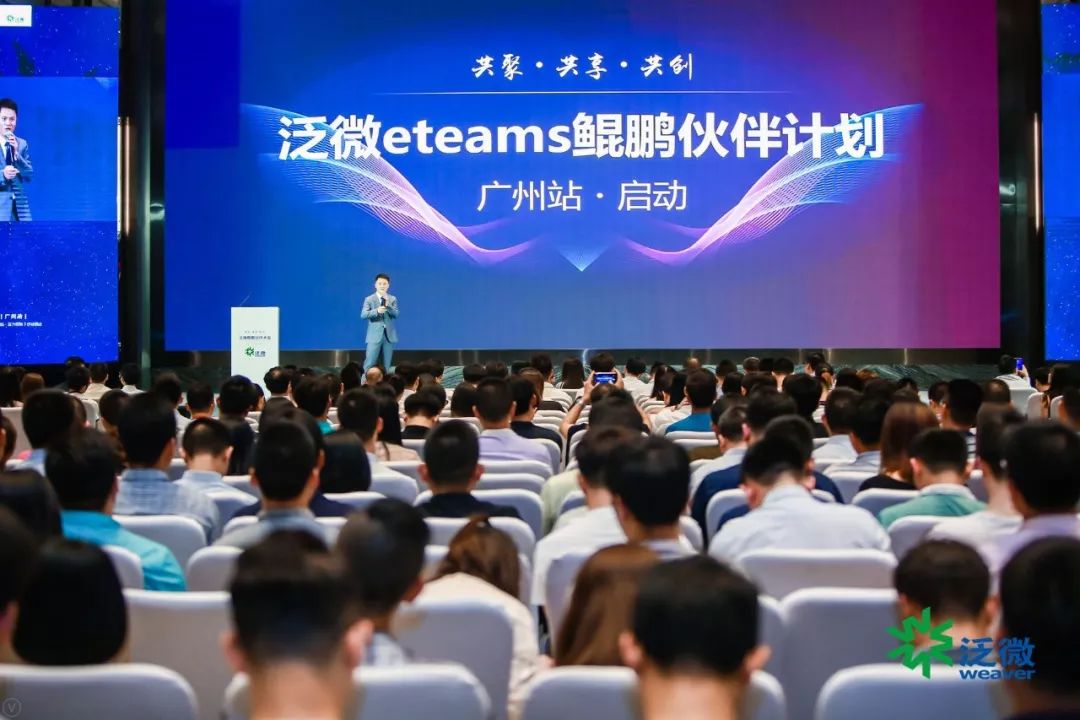 (e-teams General Manager Xiong Xuewu:Intelligent, Platform-based, Cloud-based)
Share Resources to Meet Customers' Requirements
In the past 17 years, Weaver's development cannot be achieved without partners' support. "More than 20000 clients covering over 86 subdivided industries". Weaver's abundant customer system has become a favorable resource base for the Kun Peng Partner Program. In the future, the mobile office market has a large space, and it is difficult to meet the ever-increasing customer needs on our own. If we can share customer resources with management softwares such as ERP, CRM, HRM and BPM, we can develop and provide new products and services through new business opportunities and new demands.
It's easy to conclude that Weaver has determined to promote mobile officing OA system mainly from improving customer satisfaction and exploring new market.
Create Alliance to Prosper Market
At the conference, Weaver not only introduced the main product e-teams of the Program, shared customer resources, but also motivated partners through incentives. In the future, Weaver will create a national IT alliance with partners to jointly promote mobile officing OA system and prosper mobile officing market. Under this cooperation pattern, we can integrate technologies , customers, sales, talents and markets to serve customers.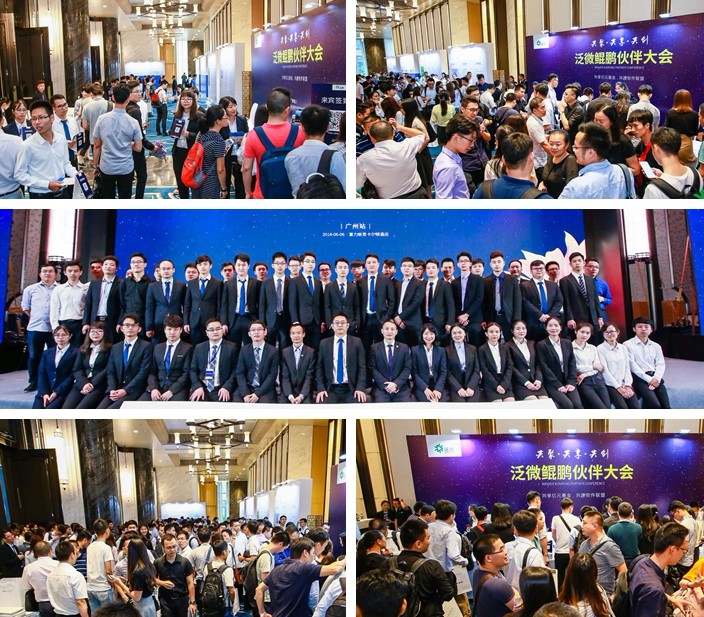 (Pictures at the Scene)
As an important part of promoting Kun Peng Program, the conference in Guangzhou not only represents Weaver's innovation on OA future development model, but also is an important step for Weaver's development in South China. Taking mutual sharing as the principle, Weaver will continue to explore more cities in the future to unite more capable and technical industry partners to serve customers, prosper the market and promote the mobile officing OA system.
For More Program Details, Please Visit:http://www.eteams.cn/kunpeng/?source=10